Anouck Genthon, violin & Ed Williams, guitar, harpsichord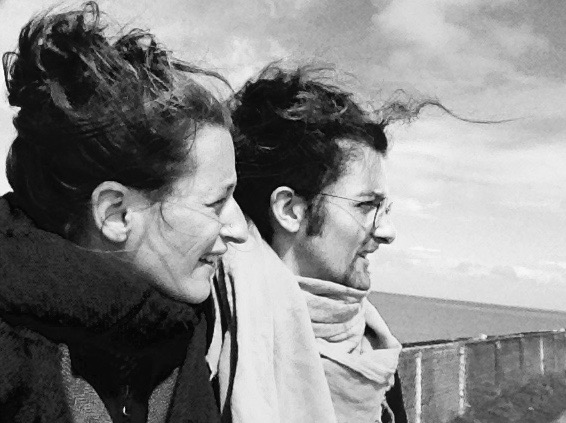 AND is an Anglo-French improvised music duo exploring the outer limits of sound, silence and musical communication on Western Classical instruments. After performing, touring and recording together for several years (including as a trio format with percussionist Tom Malmendier), Anouck Genthon and Ed Williams have honed a delicate, sensitive and cathartic approach to improvising that encompasses their collective musical memories across European Baroque, Contemporary Classical, Electroacoustic and Touareg traditions.
AND est un duo, franco-anglais, de musique improvisée et expérimentale. Anouck Genthon et Ed Williams ont affiné une approche délicate et sensible du sonore qui puise dans leurs mémoires musicales respectives des traditions européennes et extra-européennes de musiques baroque, classique, contemporaine, électroacoustique et traditionnelle (musique touarègue). Autant de traces sonores diversifiées que les deux musicien.ne.s s'emploient à ré-interroger au regard de leur affinité spécifique et démultipliée pour le son et le silence. Dans cette perspective, il&elle portent une attention toute particulière au geste et à l'écoute dans l'espace sonore crée par le duo et dans celui qui l'environne.